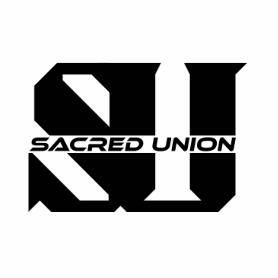 Don't make the mistake of thinking Sacred Union is your average funk/ rock band. In fact, their diverse repertoire covers songs from Dave Matthews, Hall and Oates, The Foo Fighters, and Etta James, to Prince, Lenny Kravitz, The Red Hot Chili Peppers, Stevie Wonder, and so many other iconic world class artists.
It began 5 years ago when members Mark Lyman, Tabby, and Dave Hemingway crossed paths and became musical partners forming the high profile 8pc funk band "B-Side Jones" performing at top venues and city concerts all over South Florida, including securing support slots for national artists like Molly Hatchet and The Rippingtons.
Looking to streamline and take on a little more edgier sound, they added drummer/percussionist Marc Paul to complete the line-up and S₳CRED ∐₦i⟴₦ was born.
Their musical arrangements and driving performance are what make every song stand out by taking it to another level and these seasoned performers have the audience up and dancing as they bring their infectious brand of rock and funk to every show.