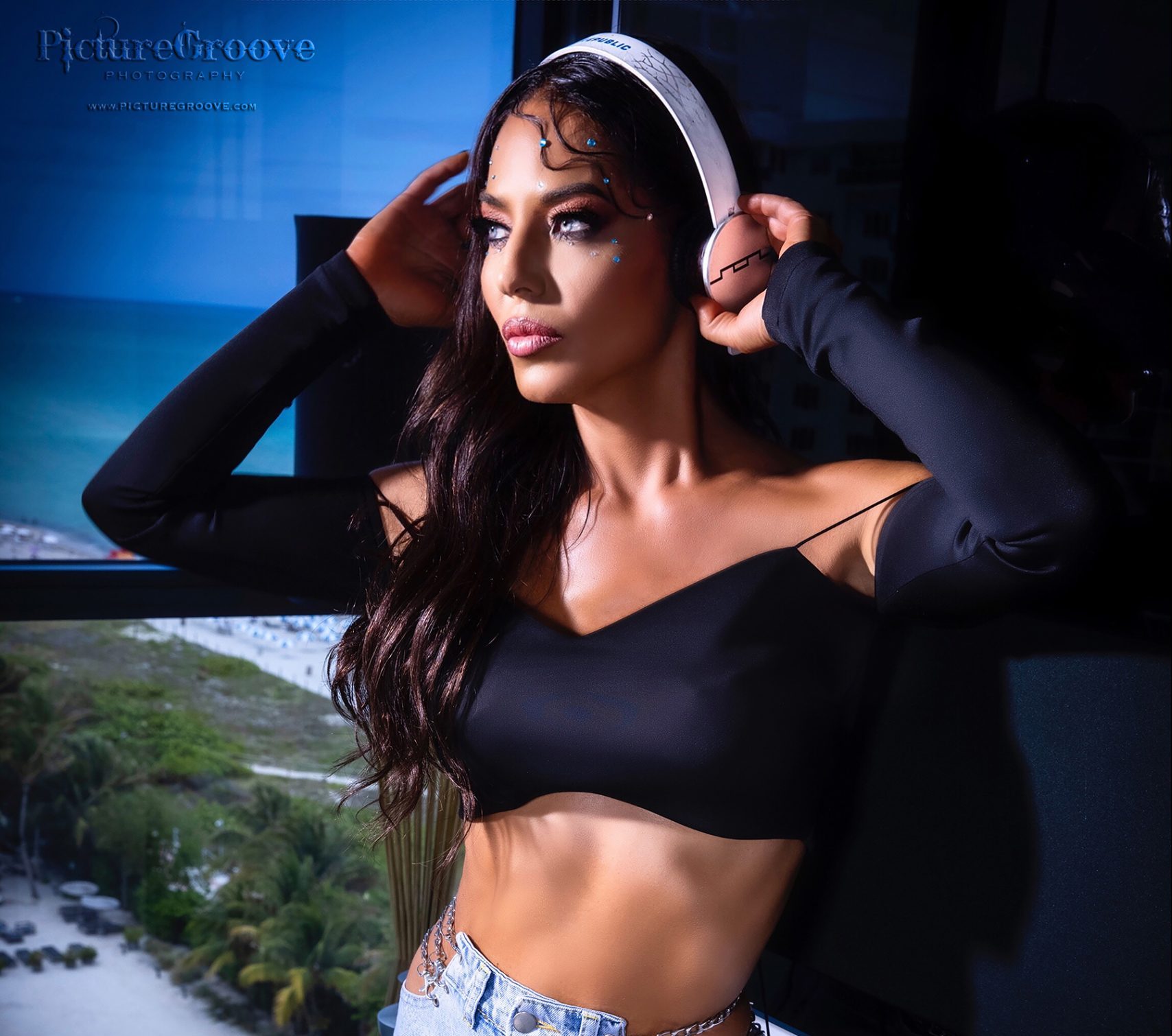 Having shown an affinity for music from a very young age, JinaMarie has been fine-tuning her DJ skills with a unique repertoire of mixes, music elements and playlists. Her career took off in 2010, propelled by a loyal following that loved her mind-bending sounds. With influences ranging from 80s house music, to Indie House, Hip Hop, and beyond. This is one DJ who isn't afraid to innovate and try something new.
Growing up in the 90S in the City she began venturing into the nightlife in her early teenage years. Rapidly becoming known in the cub scene as a dancer/performer for the biggest clubs in the east coast. With her love for music and thirst to move further in her career, she moved to Miami in 2004..
Making her way into the industry sperforming for some of the biggest Djs in the world. Events and Clubs such as Ultra Music Festival Space, Crobar and many more. It was then she waited her own oppertunity to play the music she danced to, loved and admired for so many years. Little did she know this is where her passion for house music was born.
In 2006 after recieving her first set of turn tables and what began as a hobbie has quickly turned into a successful career. After years of Miami club life and heaing EDM's evolution, she related to the magic behind the music.
In only her first few years, Jina has quickly made her name as a Dj and already has had residency gigs in Miami and booking venues all over the world. Venues include Mondrian Hotel, Sky Yard Rooftop Bar, SLS Brickell, Seven Lounge, Casa Tua, Villa 221, 1826, Eden Roc Hotel, Montys Electrik Sundaze, Soho Bay, Shelborne Hotel Pool Party, BOHO House Miami, Magdoos Haitti, Charlotte NC, Atlanta and many more.
Life is about constant learning and change." Says Jina. Her musical sets defy all boundaries. Expect to hear anything from deep house, techno, indie house, tech house, hip hop​​​​​​​​ with some old school remixes. Whatever fits the vibe she's creating at each venue.
Artistically she plays different sounds to generate a shared mood. Jina believes that to learn and read a large audience, one must have great analytical skills.
Directly inspired by the crowd, her determination and dedication create an unforgettable musical production with each performance.
​
So much goes on in the world of house music from new releases and expanded playlists to the trendiest parties and latest performances. Connecting with fans and new listeners is super important, so be sure to check out the stories below to stay in the know about this innovative and groundbreaking DJ.
Keep your eye on this girl, its just the beginning of a long career in EDM.