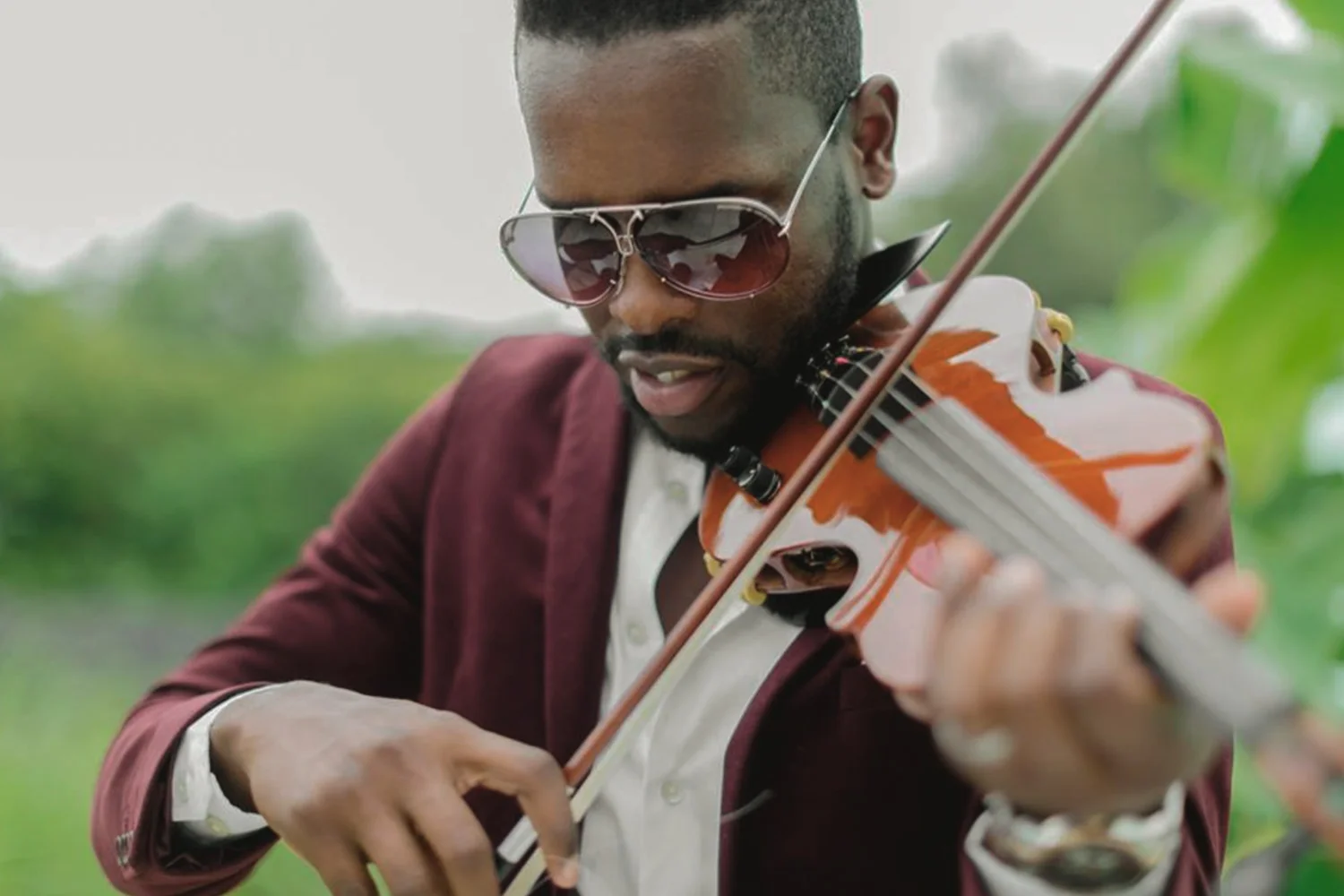 Timothee was born in 1985 in Brooklyn, New York. At the age of eight, he moved to Florida, where his father began teaching him to play the violin. After ten years of intense classical training, he went on to graduate from the Dreyfoos School of the Arts in Palm Beach, Florida.
Lovelock, who has a love for many styles of music, decided to apply his classical violin skills to different genres. He became an event D.J., who plays the live violin while simultaneously spinning records. His unique performances have been described as "show-stopping" and "the best party entertainment ever."
Timothee Lovelock has performed at the private events of Pitbull, Jeb Bush, Kevin Plank, George Benson, Dr. Mehmet Oz, Krewella, Dwade and toured alongside companies such as The Playboy Empire and Hornitos Tequila, Sprint, Verizon, Wolters Kluwer and Black Enterprise just to name a few. Timothee Lovelock has encountered countless other celebrities, politicians, and 500 Fortune companies. He continues to perform at weddings, corporate events, nightclubs, and numerous other venues. He is now nationally recognized for his one-of-a-kind violin and D.J. performances.