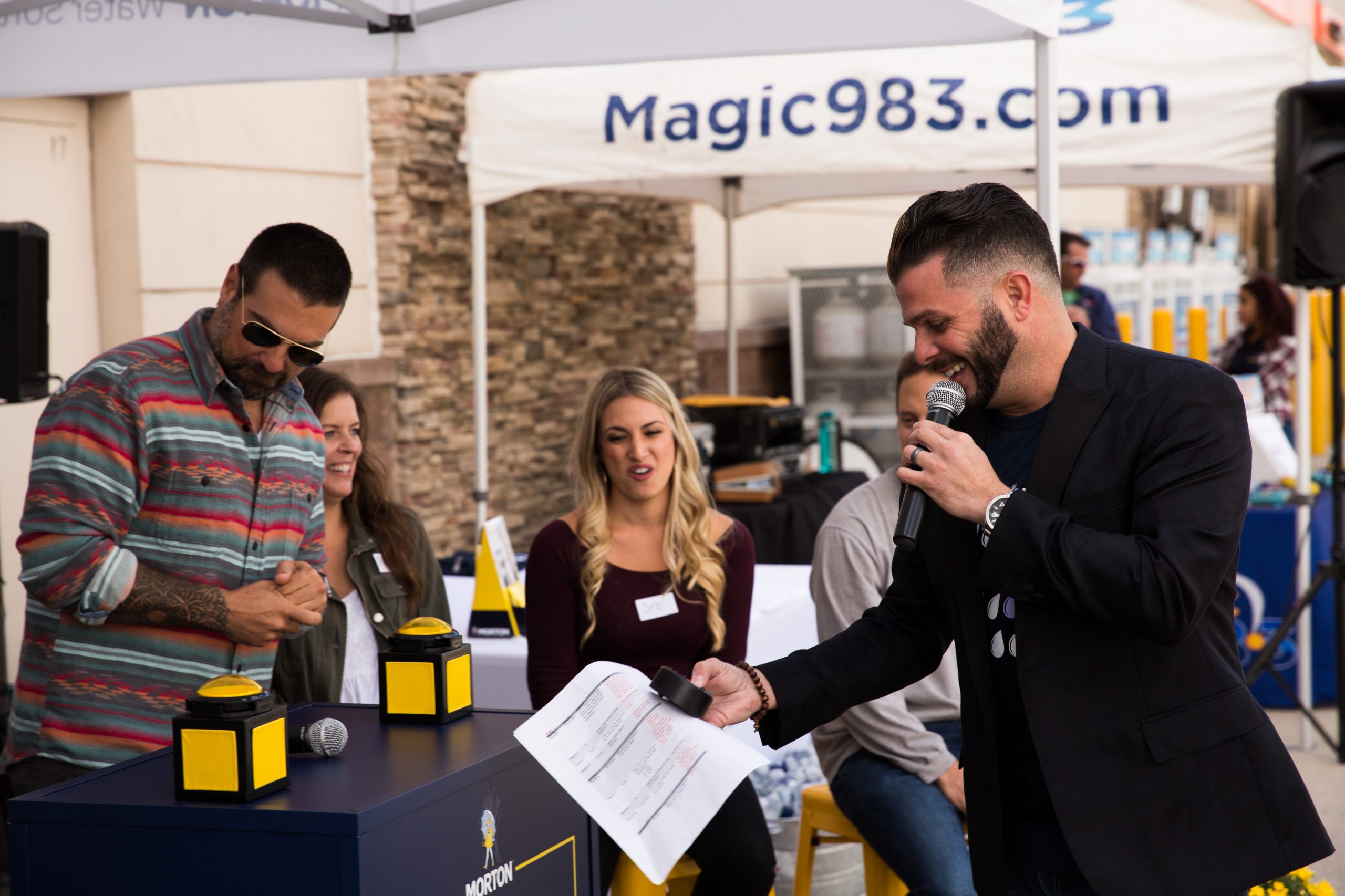 With over 30 years of full event, branding, and production experience, Chris Cruz is seasoned TV/Radio personality, Event host & Public Speaker, traveling through out the country on behalf of corporations, conventions, concerts, and large-scale event, as was as brand launchings, grand openings, and more.
As an on-air radio personality with Y100 Miami and iHeartRadio since 2005, Chris has positioned himself as a hard-to-miss host. He has done television with Deco Drive, NBC 6 and other channels throughout his long career. Other big-name media outlets he has worked with include the MTV VMAs, Emmys, Grammys, Billboard Music Awards, and more.
In addition to hundreds of signature events, Chris Cruz has conducted countless Life Coaching events and seminars. Currently working on The Power of RE, a personal development program that will help you reset, rethink & restart your life's meaning in career, marriage, goals and passion, ultimately discovering your repurpose.
When you meet him, you will be instantly reassured of his talents and passion. He is a people person in every sense of the word. As an idea man, his brain never stops roaring forward, always searching for the next big eureka moment. With Puerto Rican flare, practical tools, riveting stories, and contagious optimism, Chris Cruz's mission is to help people and organizations adapt boldly, nimbly and quickly in the face of exponential change. Chris has worked with some of the biggest names in media and entertainment, artist, motivational speaker, celebrities and more!
Mr. Cruz has developed his entrepreneurial muscles over the past 20 years with invaluable experience in the world consulting, developing and launching new businesses including CREATIVE Resource, Behind The Mic TV Radio & Hosting workshops, PhotoMingle Miami and the Neo Splash Experience. He has also had his finger on the pulse of development and rebranding for many other companies along the way.
His top talents include:
– Hosting, Emcee
– TV/Radio Hosting
– Voice Over
– Public speaking & keynote
– Open format DJ